Veterinary Enalapril/Pimobendan Oral Paste
| PET WEIGHT/MED. STRENGTH | PRICES |
| --- | --- |
| All Strengths | $45/30 doses |
| All Strengths | $75/60 doses |
| All Strengths | $90/90 doses |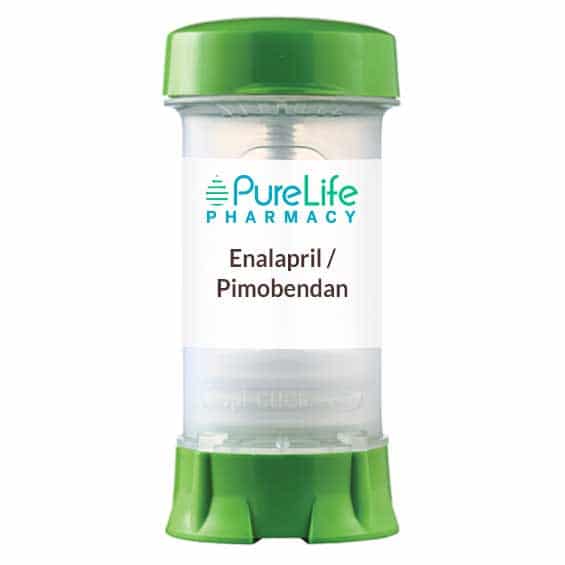 Available in an oral paste
What is Enalapril?
Enalapril (brand names: Enacard®, Vasotec®, Glioten®, Lotrial®, Pres®, Renitec®, Reniten®, Xanef®, Epaned®) is an ACE inhibitor used to treat heart failure, high blood pressure, or proteinuria (protein in the urine). It is also used in the treatment of chronic kidney disease.
Information on this medication quoted from VCAHospitals.com
What is Pimobendan?
Pimobendan (brand name: Vetmedin®) is a heart medication used to treat dogs with congestive heart failure (CHF), usually caused by either dilated cardiomyopathy or valvular insufficiency.
Information on this medication quoted from VCAHospitals.com