We don't just compound, we also carry low cost generics. No insurance needed!
Over 1,000 generic medications for less than $10/month!
We don't just compound, we also carry low cost generics.No insurance needed!
Over 1,000 generic medications for less than $10/month!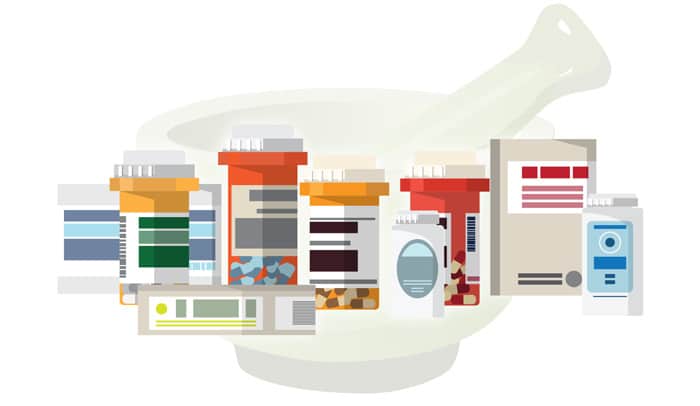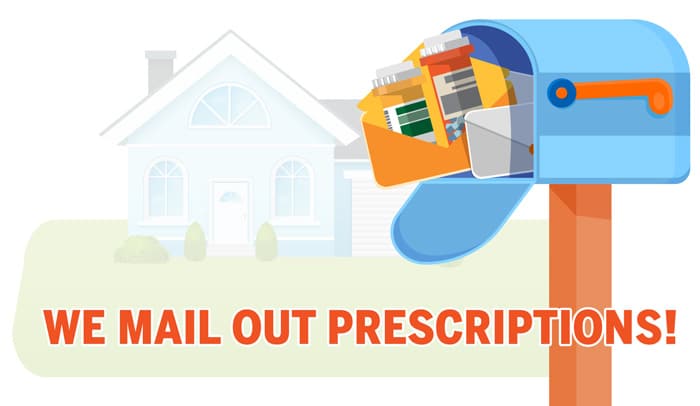 Low Cost Generic Prescriptions
Buy 2 months and get the 3rd Month Free!**
| | | |
| --- | --- | --- |
| Women's Health | 30-Day* | 90-Day* |
| Estradiol (generic Estrace) | $10 | $20 |
| Progesterone (generic Prometrium) 100mg, 200mg | $25 | $50 |
| Estradiol (generic Estrace) 0.01% cream | $60/tube (42.5g) | |
Men's Health

30-Day*

90-Day*

Tamsulosin (generic Flomax) 0.4mg
$10
$20
Sildenafil (generic Viagra)
$60/#30
Tadalafil (generic Cialis) tabs 5mg
$50
$125
Tadalafil (generic Cialis) tabs 10mg, 20mg
$50/#10

HYPOGONADISM

Anastrozole (generic Arimidex) 1mg
$2/#2
Letrozole (generic Femara) 2.5mg
$8/#12 • $11/#30
Testosterone 200mg/ml injection
$80/10ml MDV
| | | |
| --- | --- | --- |
| Diabetes | 30-Day* | 90-Day* |
| Metformin (generic Glucophage) | $5 | $10 |
| Metformin ER (generic Glucophage XR)2,6 | $5 | $10 |
| Glipizide (generic Glucotrol) | $10 | $20 |
| Glimepiride (generic Amaryl) | $10 | $20 |
| Glyburide (generic Micronase) | $10 | $20 |
| Humulin 70/30 10ml | $142/vial | |
| Humulin R 10ml | $142/vial | |
| Humulin N 10ml | $142/vial | |
| Colesevelam (generic Welchol) 625mg | $74/#180 | |
Thyroid

30-Day*

90-Day*

NATURE-THROID

1/4 grain (16.25mg)
$10
---
1/2 grain (32.5mg)
$10
---
3/4 grain (48.75mg)
$10
---
1 grain (65mg)
$10
---
1.5 grains (97.5mg)
$10
---
2 grains (130mg)
$10
---
2.25 grains (146.25mg)
$10
---

SYNTHROID

All Strengths
$43

Armour Thyroid

Prices Vary. Call us for the best price in town!
Levothyroxine 175mcg
---
$35
Mental Health

30-Day*

90-Day*

Bupropion XL (generic Wellbutrin)
Prices vary due to cost fluctuations between $10-$15 per month.
Citalopram (generic Celexa) All Strengths
$5
$10
Fluoxetine (generic Prozac) All Strengths
$5
$10
Risperidone (generic Risperdal) 0.25mg, 0.5mg
$5
$10
Aripiprazole (generic Abilify) 5mg
$10
$20
Busprione (generic Buspar) 5mg
$10
$20
Escitalopram (generic Lexapro)
$10
$20
Lamotrigine (generic Lamictal)
$10
$20
Sertraline (generic Zoloft)3
$10
$20
Trazodone (generic Desyrel)
$10
$20
Duloxetine (generic Cymbalta) 60mg
$30
$60
| | | |
| --- | --- | --- |
| Gastrointestinal | 30-Day* | 90-Day* |
| Omeprazole (generic Prilosec)1 20mg | $5 | $10 |
| Promethazine (generic Phenergan) 12.5mg | $5 | $10 |
| Promethazine Syrup (generic Phenergan) | $5 | $10 |
| Ondansetron (generic Zofran) | $10 | ---- |
| Pantoprazole (generic Protonix)1 | $10 | $20 |
| Esomeprazole (generic Nexium) 40mg | $30 | $60 |
Antibiotics

30-Day*

90-Day*

Amoxicillin
$5
---
Sulfamethoxazole/Trimethoprim DS (generic Bactrim DS)
$5/#20
Ciprofloxacin (generic Cipro)
$5/#20
Azithromycin (generic Z-Pak) 250mg
$10/#6
Cephalexin
$10/#40
Amoxicillin/Clavulanate (generic Augmentin) 500mg/125mg, 875mg/125mg
$20/#20
Doxycycline Hyclate 100mg caps
$20/#20
Respiratory

30-Day*

90-Day*

Benzonatate (generic Tessalon Perles) 100mg, 200mg caps
$5/#15
Promethanize DM (generic Phenergan DM)
$10/6oz.
Fluticasone Nasal Spray 50mcg (generic Flonase)
$10/bottle
Azelastine Nasal Spray 0.1% (generic Astepro)
$10/bottle
Montelukast 5mg chewable tablet (generic Singulair)
$10
Montelukast 10mg tablet (generic Singulair)
$10

SHORT ACTING BETA-2 AGONISTS (SABA)

Albuterol HFA (generic Ventolin HFA) 90mcg
$45
---
Albuterol (generic Accuneb 0.083%) inhalation solution
$25/#10
Proair HFA
$65
---
Budesonide 0.25mg/2ml inhalation solution
$70
---
Ipratropium 0.02% inhalation solution (2.5ml)
$5
$10

COMBINATION ANTICHOLINERGIC/BETA-2 AGONISTS

Ipratropium/Albuterol 0.5/2.5mg-3ml
---
$15
Ipratropium/Albuterol 0.5/3mg-3ml
$10
$15
Budesonide/Formoterol (generic Symbicort®)
$220, 80/4.5 • $245, 160/4.5
| | | |
| --- | --- | --- |
| Bone Health | 30-Day* | 90-Day* |
| Alendronate (generic Fosamax) | $10 | $20 |
Urology OAB

30-Day*

90-Day*

Darifenacin (generic Enablex) 7.5mg, 15mg
$50
---
Oxybutynin (generic Ditropan) 5mg
$15/#100
Oxybutynin ER (generic Ditropan XL) 5mg, 10mg, 15mg
$20/#100
Tolterodine (generic Detrol) 1mg, 2mg
$30/#60
Tolterodine Tartrate ER (generic Detrol LA) 2mg, 4mg
$40
---
Trospium ER (generic Sanctura XR) 20mg
$60/#60
---
Solifenacin (generic Vesicare)
$30
$60
| | | |
| --- | --- | --- |
| Vitamin & Supplements | 30-Day* | 90-Day* |
| Folic Acid (generic Folate) | $10 | $20 |
Muscular/Anti-Inflammatory/Pain
Muscular/
Anti-Inflammatory

30-Day*

90-Day*

Ibuprofen (generic Motrin) 800mg
$5
$10
Meloxicam (generic Mobic)
$5
$10
Gabapentin (generic Neurontin)1,5 100mg, 300mg
$10
$20
Naproxen (generic Naprosyn)
$10
$20
Prednisone (generic Deltasone)
$10
$20
Topiramate (generic Topamax)4
$10
$20
Celecoxib (generic Celebrex) 200mg
$30
$60
Heart Health & Blood Pressure
Heart Health &
Blood Pressure

30-Day*

90-Day*

Amlodipine (generic Norvasc)
$5
$10
HCTZ (generic Esidrix)
$5
$10
Lisinopril (generic Zestril)
$5
$10
Atenolol (generic Tenormin)
$10
$20
Atorvastatin (generic Lipitor)
$10
$20
Benazepril (generic Lotensin)
$10
$20
Carvedilol (generic Coreg)
$10
$20
Clonidine (generic Catapres)
$10
$20
Clopidogrel (generic Plavix)
$10
$20
Furosemide (generic Lasix)
$10
$20
Hydrochlorthiazide (generic HCTZ)
$10
$20
Lisinopril/HCTZ (generic Zestoretic)
$10
$20
Losartan/HCTZ (generic Hyzaar)
$10
$20
Metoprolol Tartrate (generic Lopressor)
$10
$20
Quinapril (generic Accupril)
$10
$20
Simvastatin (generic Zocor)
$10
$20
Terazosin (generic Hytrin)
$10
$20
Triamter/HCTZ (generic Maxzide) tabs
$10
$20
Triamter/HCTZ (generic Dyazide) caps
$10
$20
Warfarin (generic Coumadin)
$10
$20
Losartan (generic Cozaar)
$15
$30
Rosuvastatin (generic Crestor)
$30
$60
Diltiazem CD (generic Cardizem CD) 240mg
$20/#60
Diltiazem ER (generic Cardizem LA) 240mg
$10/#30
*prices reflect 30-day and 90-day supply unless otherwise noted | **one month = 30 days | 1 max of 1 per day | 2 max of 2 per day | 3 all strengths, max of 1 per day | 4 all strengths, max of 2 per day | 5 max qty of #120 for 100mg dosage | 6 excludes 1000mg strength
RxAngels is first of it's kind pharmacy program that allows you to "Pay it Forward" for those in our community who cannot afford their essential monthly medications.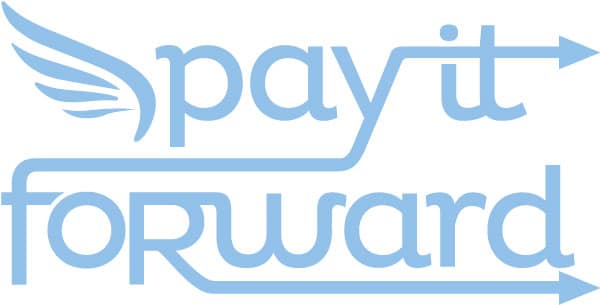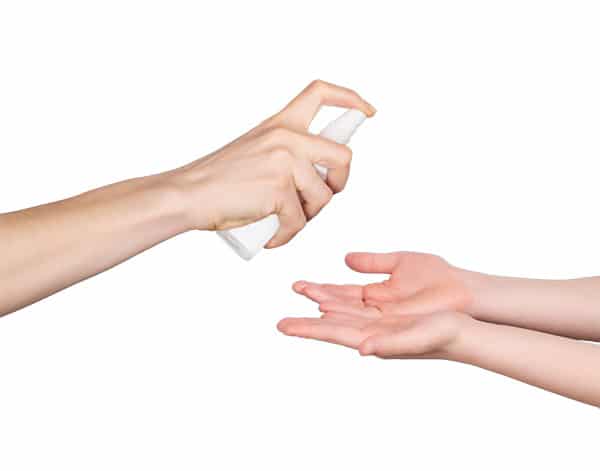 4oz. Hand Sanitizer for
$5
All proceeds from the sale of our compounded hand sanitizer will go to our RxAngels pay-it-forward voucher program. ONE BOTTLE could mean ONE MONTH of medication for those in need in our community.
"We dropped our insurance contracts so we can drop the price of your generics." ~Jeffrey, owner
"We dropped our insurance contracts so we can drop the price of your generics."~Jeffrey, owner
Are you interested in trying
CBD PRODUCTS

but don't know where to start?
Start by calling us to talk about

CBD.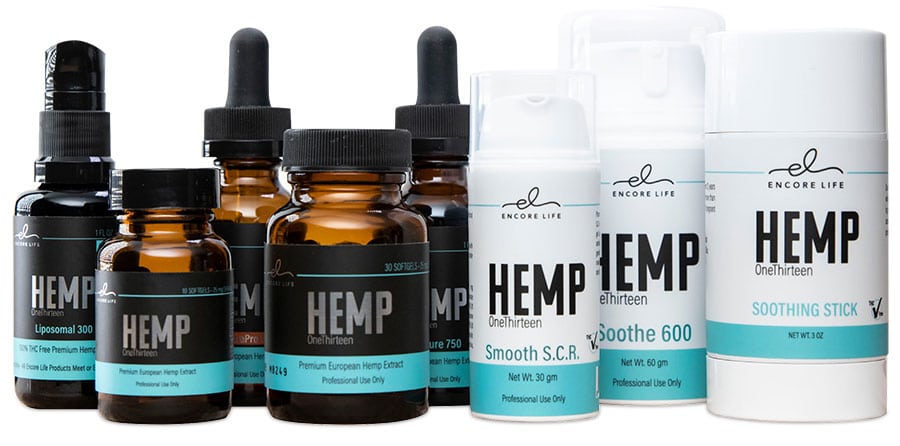 We carry an exclusive line of CBD Products from a company who only allows licensed medical practitioners in the United States to carry their products. We carry oils, capsules, creams and even CBD for your pets.
Premium Quality
Natural Ingredients
Fully Traceable
Non-GMO & Gluten-Free
THC-Free Options
ECO-Friendly
Third-party Testing
Elderberry Powdered Drink Mix Now Available!
Available exclusively at Pure Life Pharmacy in Foley. Call us and we will deliver right to your door!
You can purchase a 15-count package for $19.99 or a 60-count package for $49.99!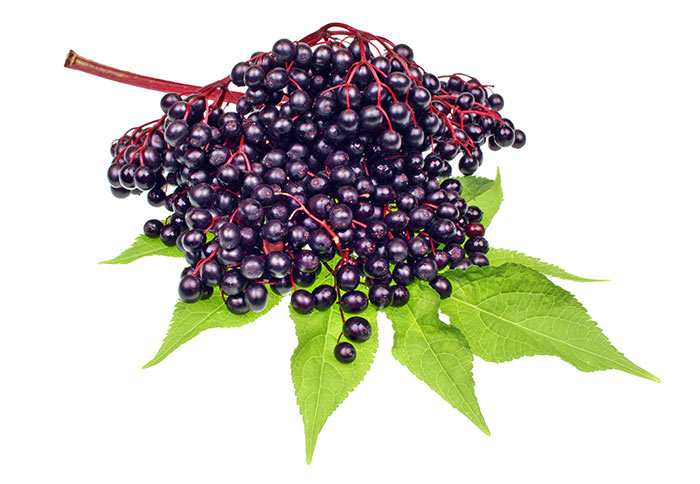 We Have
ELDERBERRY
Gummies!
(Limited Supply)
$45/30 ct. • $60/60 ct.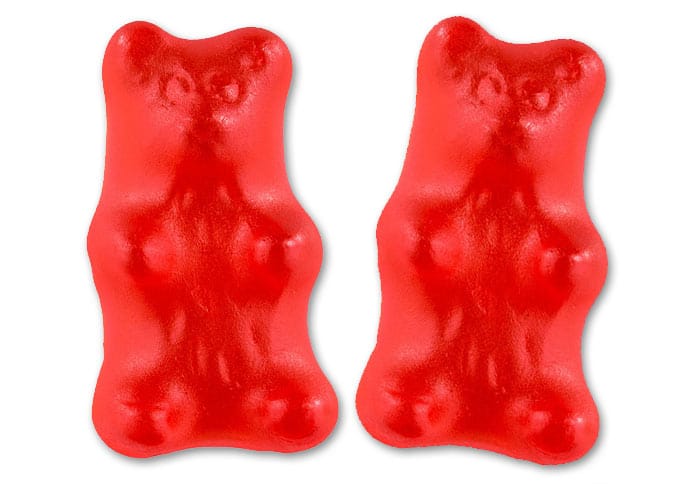 Elderberry 1000mg, Vitamin C 500mg, Vitamin D3 1000IU
Call us to order or come by and see us.
In a Medicare Donut Hole?
We are your
Self-Pay

solution to affordable generic medications.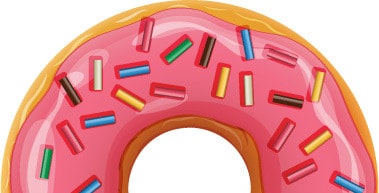 Under-the-Tongue Therapy
The principle behind sublinguals, or under-the-tongue administration, is fairly simple: when a medication comes in contact with the skin under the tongue, it will dissolve into the saliva glands located under the tongue. The medication quickly enters the blood stream because these saliva glands have their own blood supply.
A Quick List of Advantages of Oral/Sublingual Absorption:
No needles or procedures to bypass "First Pass" of the hostile environment of the gastrointestinal tract.
Sublinguals are a highly effective method of dosing. Fast dissolution of medication and absorption which will leads to rapid, onset of action.
Ideal for those suffering from digestive complaints that can hinder the absorption of nutrients.
Sublinguals can be taken anywhere and used without water.
Convenience in administration of drug and accurate dosing as compared to liquid formulations.
Sublinguals eliminate the need to swallow bulky pills.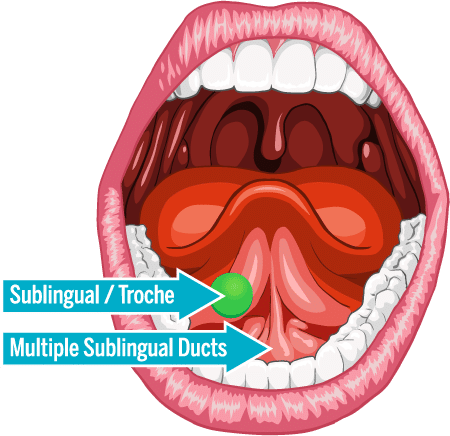 Click on each person to learn more!
Click on each value to learn more!
From the very beginning we built our pharmacy to give the community power of individualized medicine. Whether we are helping the autistic child or the hot flashes of a post-menopausal woman, we focus on you, not the profit or bottom line. We value our patient first and foremost.
We embrace change and incorporate the latest medical developments into the services we provide. The medical industry is rapidly changing. The main driver of the change is new technology. We will scout out the latest technologies and bring those new techniques back to this community. We are very excited about advancements such as DNA sequencing that will allow us to take personalized medicine all the way to the level of your DNA!
Our advancement and accumulation of knowledge can never stop. There is a never-ending stream of knowledge coming from all over the world about medical advancements and techniques. The medical industry is advancing the treatment of patients in ways never before thought possible. It is imperative that we bring this information back to this community.
We want a relationship with you and relationships are built on trust. We will build trust with you by consistently doing what we have promised. We want you to have confidence that you can come to us for answers. When you have a question we will be able to communicate through email, phone, social networks, or a good ol' fashion face-to-face visit. We will always be there for you.
Our passion is your health care. We are driven every day to work towards making you better. Our passion motivates us to fight through any roadblocks keeping you from these new treatments. We must be persistent, determined and willing to fight for what is right to make a lasting impact in this community.
We set the bar at perfection. When making medication there is no room for error. Perfection brings about patient safety. We have spent years working on our operating procedures to ensure consistent and safe prescription medication.
We are intent on changing our community for the better. Health care is not the only avenue we are taking to accomplish our goals. We are very grateful to the community for your support and we want to show are gratitude by giving back.
We hold ourselves to the highest standard and strive to be the example for all other pharmacies to follow. In every industry there are bad apples and there are people who take advantage of the system. Not only will we be an open example of how a pharmacy should operate, but we will actively help the Alabama Board of Pharmacy stop those pharmacies that abuse this great industry.
The future of medicine is staying healthy and well. No longer should you be complacent with simply treating your chronic illness. We believe strongly in maintaining health and staying well. We also believe in practicing what we preach. If you see us around town please don't hesitate to talk to you about what "wellness" is all about!
There is always a better way. Transformation of the pharmaceutical and medical industry is inevitable. This transformation will affect many pharmacies from the outside in. We will focus on creating change from inside out. It is our promise to keep our hunger to transform the way this community practices the art of medicine.
PURE LIFE PROUDLY SUPPORTS: