Elderberry Gummies
Limited Supplies. Call to reserve your Elderberry Gummies order today!
$25/15 ct. • $45/30 ct. • $60/60 ct.
Each serving contains:
Elderberry 1000mg
Vitamin C 500mg
Vitamin D3 1000IU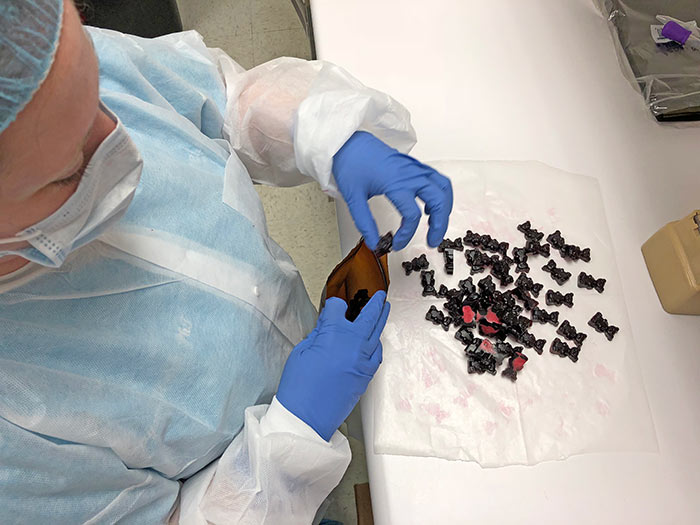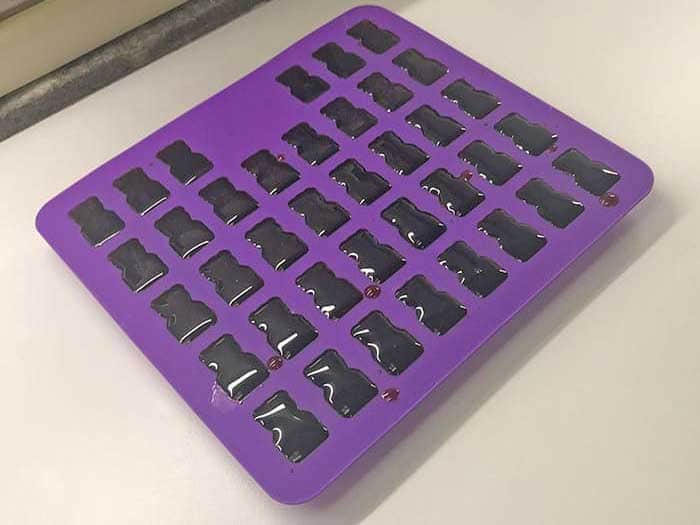 Elderberry Powdered Drink Mix
Pure Life is an exclusive retailer of this product! You can purchase a 15-count package for $19.99 or a 60-count package for $49.99. Call us and we will deliver right to your door!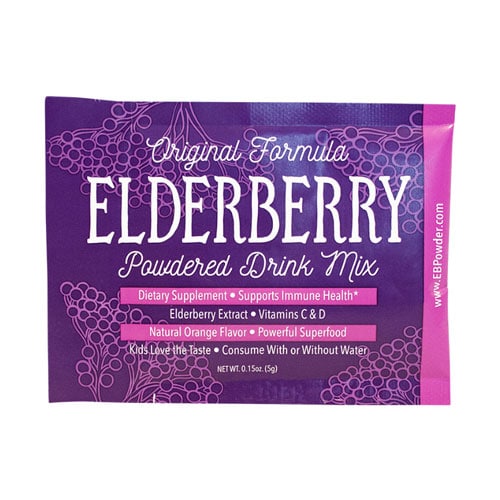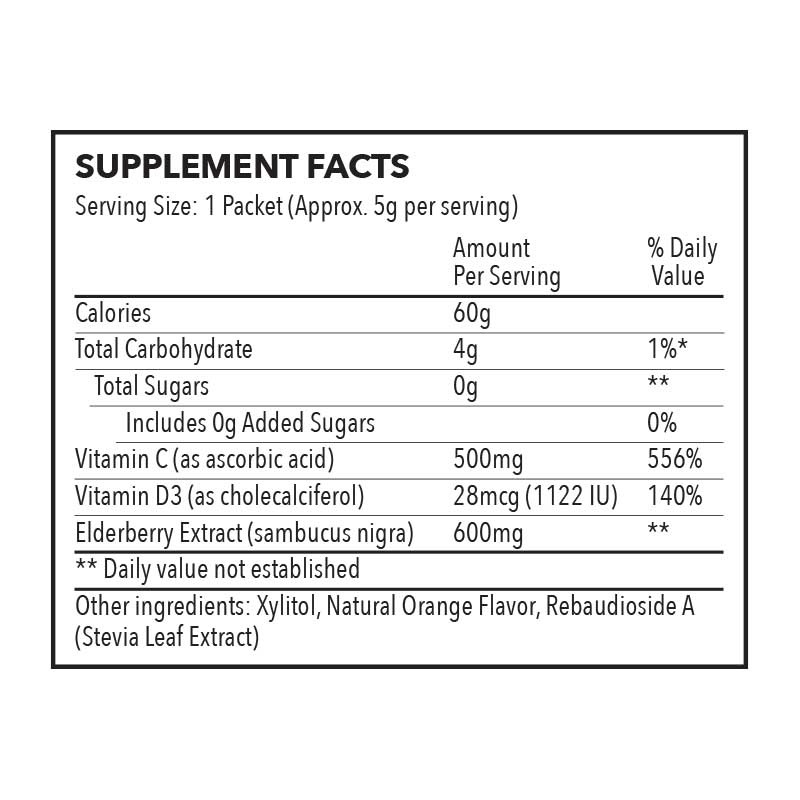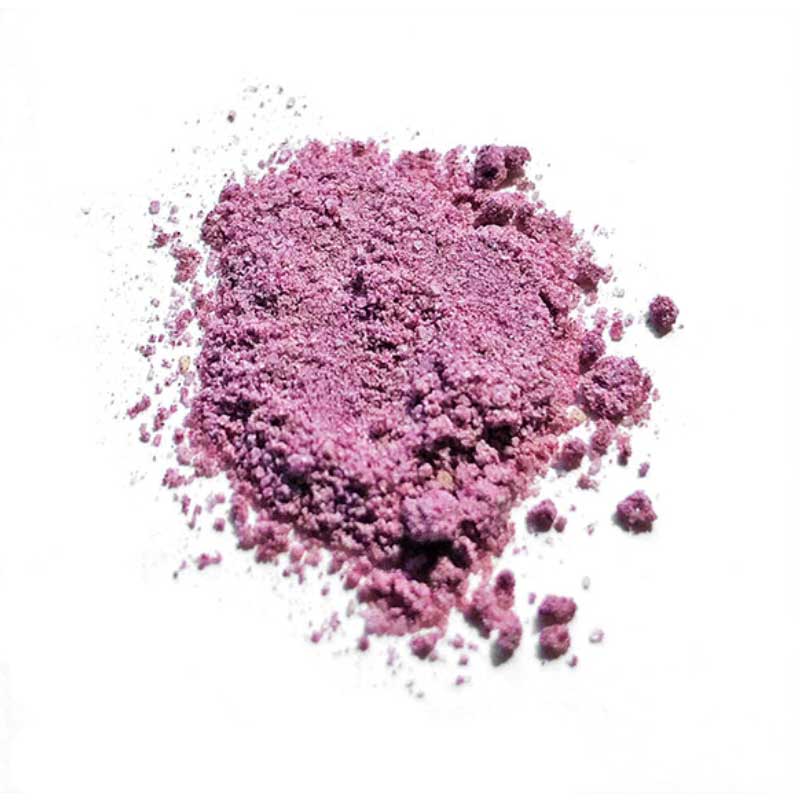 Frequently asked questions about our elderberry gummies:
How do I get your elderberry gummies for myself?
Call us at (251) 424-1544 and have your order shipped to you anywhere in the state of Alabama or we will deliver free of charge within a certain range.
What is in Pure Life's compounded elderberry gummies?
One gummy has Elderberry 1000mg, Vitamin C 250mg and Vitamin D 1000IU.
How many elderberry gummies do I to take if I'm not sick?
We recommend one to two gummies a day to boost your immune system.
Do I take more when/if I get sick?
We recommend you take 2 to 4 gummies a day if you feel like you have been hit with a ton of bricks.
What is the best way to take elderberry extract? Gummies, liquid, capsules, tea's?
It doesn't matter what way you take elderberry, but strength does matter. Our gummies are 10 to 20 times stronger than leading store bought brands.
What does Pure Life's Elderberry gummies taste like?
They are orange flavored.
How are the Elderberry gummies sweetened?
Xylitol and stevia.
Is it safe to take elderberry extract?
The safety of the standardized Elderberry extract preparation, Sambucol was demonstrated in a clinical study, where it was concluded that this Elderberry extract is safe and can be administered to the whole population, including infants and children.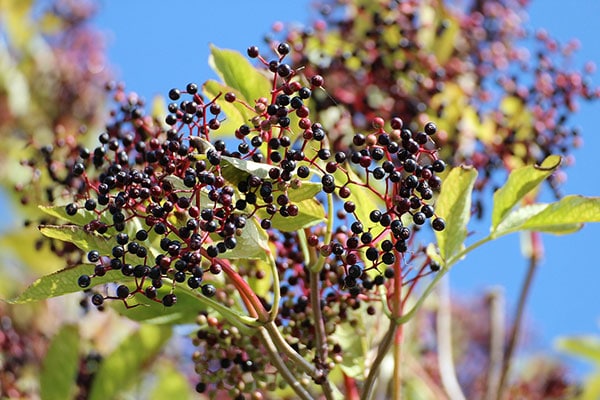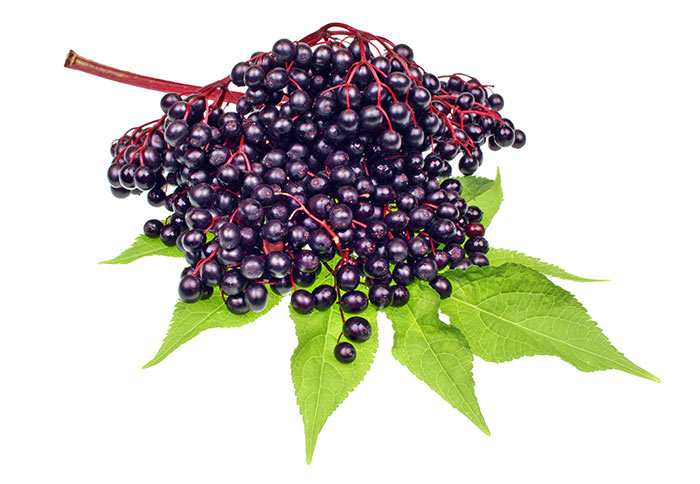 How does elderberry extract fight viruses?
Below are summaries of 2 referenced studies discussing the effectiveness of using elderberry extract against the influenza virus.
The standardized extract (Sambucol) was also tested in two double blind, placebo-controlled clinical trials. The first consisted of individuals with confirmed influenza B experiencing flu symptoms. Patients were randomized to receive either Sambucol or placebo (a liquid of the same color and texture as the Sambucol) daily for three days. A significant improvement in symptoms, including fever was experienced by 93.3% of the Elderberry treated group within two days. In contrast, 91.7% of the placebo group showed a similar improvement only after day six. Complete cure was achieved within two to three days in approximately 90% of the Elderberry-treated group, and within six days in the placebo group. Higher levels of influenza antibodies were detected in patients receiving Elderberry than those receiving the placebo, suggesting an enhanced immune activity.
~Zakay-Rones Z, Varsano N, Zlotnik M. Inhibition of several strains of influenza virus in vitro and reduction of symptoms by an elderberry extract (Sambucus nigra L.) during an outbreak of influenza B Panama. J Altern Complement Med 1995; 1:361–369.
A second clinical trial (conducted by scientists from the University of Oslo) with 60 adults also demonstrated the safety and efficacy of the standardized Elderberry syrup in the treatment of influenza and its symptoms. Patients with either influenza type A or type B were given 15 mL of Sambucol or a placebo four times per day. Treatment was initiated within 48 hours of the onset of symptoms and continued for five days. The global evaluation scores (symptoms and overall wellness scores combined) for the Elderberry-treated group showed a pronounced improvement after a mean of 3.1 days as compared to 7.1 days for the placebo group. A larger number of patients in the control group resorted to a "rescue medication" such as paracetamol as compared to the treatment group. Both studies concluded that patients exhibiting flu symptoms and treated with Elderberry standardized extract recovered significantly faster than patients in the control group. As the authors note in their report, these findings need to be confirmed in a larger study.
~Zakay-Rones Z, Thom E, Wollan T, etal.Randomized study of the efficacy and safety of oral elderberry extract in the treatment of influenza A and B virus infections. J Int Med Res 2004; 32:132–140.