| PET WEIGHT/MED. STRENGTH | PRICES |
| --- | --- |
| All Weights | $30.99/30 packets |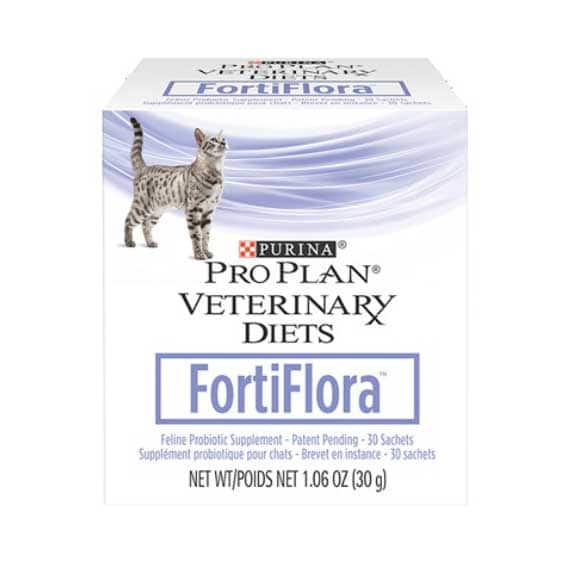 Purina Pro Plan Veterinary Supplements FortiFlora Feline Probiotic Supplement contains a safe and effective strain of beneficial bacteria proven to promote normal intestinal microflora. FortiFlora is the #1 probiotic brand recommended by veterinarians*. The science behind our therapeutic products represents a collaboration between Purina nutritionists, researchers and veterinarians.
Probiotic supplement for the dietary management of kittens and adult cats with diarrhea
Contains a probiotic to promote and restore normal intestinal microflora
Proprietary microencapsulation process for enhanced stability
Contains a guaranteed level of live microorganisms
Increases level of beneficial bacteria
Promotes a strong immune system
Contains antioxidants
Shown to be safe for use in kittens and adult cats
Easy to feed
Great taste
Information on this medication quoted from purina.com