Veterinary Prednisolone Oral Paste / Ear Gel
| PET WEIGHT/MED. STRENGTH | PRICES |
| --- | --- |
| All Strengths | $30/30 doses |
| All Strengths | $45/60 doses |
| All Strengths | $60/90 doses |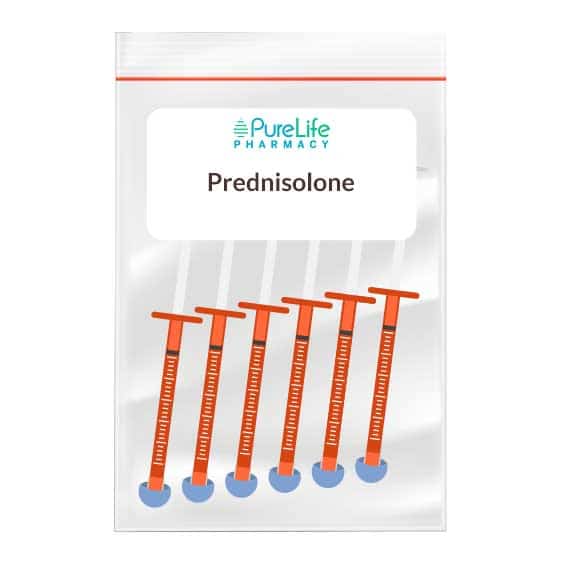 Available in an oral paste or ear gel
What is Prednisolone?
Prednisone/prednisolone (brand name: Prednis-Tab®, Deltasone®, Rayos®, Pediapred®) is a glucocorticoid used to treat many conditions in many species. Broad uses include the following: replacement therapy for Addison's disease, an anti-inflammatory, an immune suppressant, and an antineoplastic (cancer treatment). Although they are distinct drugs, prednisone is quickly converted to prednisolone in the liver, so they are considered bioequivalent (equally absorbed).
While some products are labeled for use in some animals with certain conditions, its use in cats, dogs, horses, small mammals, birds, and reptiles to treat inflammation, immune-mediated disease, Addison's disease, and neoplasia is often 'off label' or 'extra label'. Many drugs are commonly prescribed for off label use in veterinary medicine. In these instances, follow your veterinarian's directions and cautions very carefully as their directions may be significantly different from those on the label.
Information on this medication quoted from VCAHospitals.com