Quantity*: 40
Price:** $23.30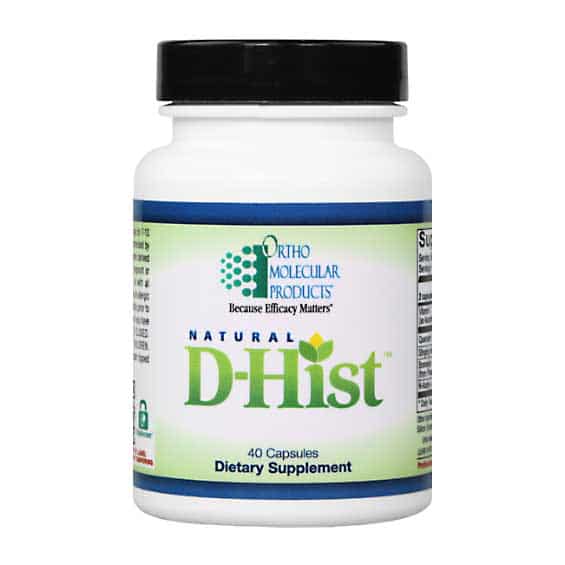 The Natural D-Hist formula may include optimal support for nasal and sinus passageways for individuals who anticipate seasonal changes. Also available in convenient blister packs.
CLINICAL APPLICATIONS
May Support Immune Balance in Hypersensitive Individuals
May Support Sinus and Respiratory Health
May Promote Normal Viscosity of Mucus
May Clear Nasal Passages
Information on this medication quoted from OrthoMolecularProducts.com
*Quantity shown in capsules/tablets unless otherwise noted.
** Prices subject to change without notice. Please call pharmacy to check prices.
***Statements made on this website have not been evaluated by the U.S. Food and Drug Administration. These products are not intended to diagnose, treat, cure or prevent any disease. Information provided by this website or this company is not a substitute for individual medical advice.