Over the last 20 years, Mr. Hoover has developed new businesses in multiple industries in the U.S. and abroad. He now plans to focus all his efforts to bring the latest technology in customized medication to the Gulf Coast.
CAREER HISTORY & ACCOMPLISHMENTS:
2003 – 2004: Minerva Incorporated Director of Logistics - Hull, England; Slauson, CA; Bentonville, TN

Global procurement and distribution of foreign resins to domestic manufacturers.
Negotiated purchase contracts for resin from South Korea (Daehan), and Indonesia (Indorama) Factories.
Negotiated worldwide corporate inventory insurance policy.
Facilitated the complete development of a Bentonville, TN distribution center to supply Crystal Geyser. Secured warehouse facility, negotiated lease agreements, configured business office, and trained new Warehouse Manager.
Managed Lion Chemical's Slauson Warehouse facility.
Developed and implemented inventory management solution that integrated the inventory of product, logistics of "picking" for shipment and distribution policy as it correlates to accounting procedures.
Located and trained managerial replacement to seamlessly take over and continue operations at the Slauson Warehouse.
Assisted in operations of Hull England warehouse facility.
Developed program to easily generate the product "picking list" according to inventory placement throughout the warehouse aisles.
Traveled throughout England making sales calls, checking retail stocks, promoting new products, and establishing new clientele.

2004: Cobalt Manufacturing Inc., Logistics and Marketing Manager - Shanghai, China

Established and organized a new showroom. Developed procedures to document the ever-changing showroom factory samples, promoting the process of new product information flow to the customers.
Traveled throughout China visiting factories, checking product quality, and negotiating with suppliers.
Interacted strategically with the packaging companies to develop cost effective space saving packaging designs for new products.
Responsible for developing and introducing customers to advanced retail displays for new products.
Introduced Cobalt Manufacturing to the US by bringing in accounts from California to New York.

2005: Universal Products Limited, Business Development Manager – Shanghai, China

Responsible for assisting in the formation of a Shanghai export company with the Managing Director of Cobalt Manufacturing Inc.
Aggressively succeeded to move my entire previous customer base to Universal Products Limited.
Increased existing customer sales volume as well as established new clientele.

2006: Universal Products USA Limited, Managing Director – United States

Established a new U.S. corporation for Universal Products Limited's American clientele for easier payments and accountability.
Fully controlled the logistics of containers from China to the US customers.
Responsibilities incorporated all shipping documents and invoices previously handled by Universal Products Ltd.
Streamlined the customs clearance process to eliminate demurrage and incorporate customer's delivery demands.
Responsible for Bookkeeping and Payroll.

2008: Medistat Rx, Inc, Vice President – Foley, AL

Replaced entire call center personnel and rewrote call center operations manual.
Replaced entire sales force and retrained sales force based off of current compounding laws.
Wrote a new employee manual and established progressive discipline correcting employee behavior problems.
Established an increase of employee wages company wide.
Replaced and reinvented all marketing material.
Rebranded entire company.
Replaced accounting software and corrected an accounting mess giving the owners true financials for the first time in the company's existence.
Seamlessly replaced the entire pharmacy software system and executed a data transfer without interrupting daily operations.
Trained pharmacists, pharmacy techs on how to properly use new pharmacy software.
Created a functional IT network and replaced all computers and servers seamlessly without interrupting daily operations.
Replaced chemical vendors and cut chemical costs while increasing insurance revenues.
Increased revenues from two million dollars to five million dollars in two years.

2011: Hibbett Patient Care Founding Member - Florence, AL

Created a detailed business plan and financial projections for a new compounding pharmacy in Florence, AL and Foley, AL.
Created all marketing and branding for Hibbett Patient Care, LLC.
Created Employee Manual and corporate culture.
Created innovative hiring process creating a low turnover high skilled employee team.
Became skilled in Crisis Management due to unforeseen circumstances leading to bad publicity.

2014: Pure Life Pharmacy, Founder - Foley, AL

Managed severe insurance cutbacks (65% reimbursement drop) to maintain profitability and scalability with a new model of a hybrid direct pay pharmacy (cash generics and compounding).
Identified an emerging market in a non-insurance pharmacy model dedicated to lowering the cost of medicine through cash generics and compounded medicine with help from a close friend, DJ Lees, and NextGenRx Pharmacy.
Created all marketing and branding for Pure Life Pharmacy, LLC with the help of Andy Hayes at Electric Mustache Design.
Created a first of its kind pay-it forward pharmacy program, RxAngels to help those struggling in our community with medication costs with help from Alyna and Donna.
Created free children's vitamin and free antibiotic programs for our community with the help of our three amazing pharmacists Alyna, Joanna, and Hayley.
Increased pharmacy market from Pensacola to Mobile by visiting prescriber's practices in person.
CONSULTING:
2005: Pacific Plastics International, Inc – Sun Valley, CA

Developed and implemented new filing system to coordinate shipping documents with MAS 90 accounting software to account for true margins.
Created integral spreadsheets to have real time information about all outstanding shipments, orders, and inventory.
Negotiated purchase contracts for resin from South Korea (Daehan), and China (Sinopec) Factories.
Facilitated yearly sales contracts with Pepsico.
Assisting in creating seamless supply chain to deliver resin to Pepsico's Puerto Rico and Manzanillo, Mexico facilities.

2005: Cerwin Tools, Inc – Gurnee, IL

Joined in product development and testing for an innovative digital level.
Negotiated with factories for product pricing and availability.
Showcased the Any Angle Digital Level for Cerwin Tools at The National Hardware Show in Las Vegas

2015: Oak Ridge Home Medical – Mobile, AL

Terminated poor performing employees.
Created a hiring program to hire only quality employees.
Created new marketing to promote new products and services of the company.
Started a workflow program and paperless scanning program to digitize files.
Implemented management structure and employee accountability.
Increased key product sales with new hires and unique sales strategies.
EDUCATION:
Auburn University
Bachelor of Science, Double Major in Marketing and Logistics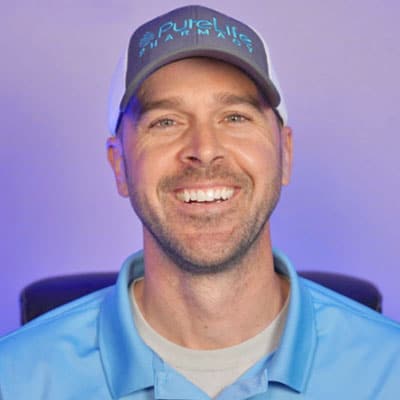 FUN FACTS
Favorite Song: Home Michael Buble
Favorite Movie: 12 Angry Men
Favorite Food: Anything Sushi
Favorite TV Show: Joseph Campbell and The Power of Myth
Favorite Book: The Brothers Karamazov Fyodor Dostoevsky